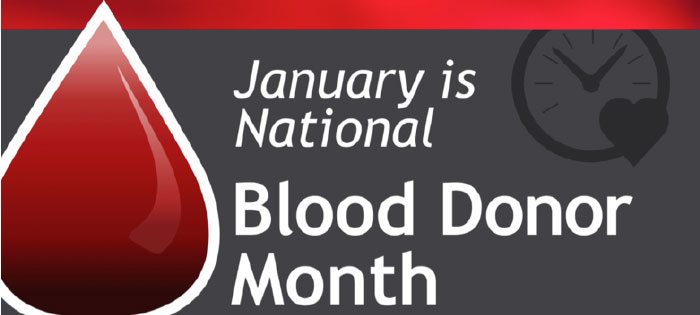 By: Ashley Brouillard, UWO Health Advocate
Many New Year's resolutions often involved working on making yourself healthier, or working on helping out others. Here is a great option to help out other people, and maybe even provide the chance to save another person's life and improve their health.
Why is January a good time to donate?
Due to cold temperatures and bad traveling conditions, many blood donation programs get cancelled, so there is a shortage of blood in January compared to other months throughout the year.
What are the steps to donate blood?
Donating blood is a fairly simple process.
The process only takes about half an hour, and afterwards you get free snacks and juice! To find out more information and to find places to donate near you, go to the Red Cross Website at: redcrossblood.org
There are several eligibility requirements such as:

being 17 years or older
Being in general good health (free of the flu or other illness for example).
How can you help?
During the New Year, we are often thinking about how we can make ourselves healthier…. But maybe this time we could also think about how we can help make others healthier and improve others' lives.
Every time you donate blood, you give hope, help, or even save up to 3 people's lives. Not only that, but it makes you feel good about yourself as well.